Siding Specialists
---
Precision uses only the very best siding materials manufactured in America. Our company has been an innovative manufacturer and leader in building products for more than 50 years. Precision faithfully recreates the traditional appearance of narrow clapboard wood siding in every detail, including engraved wood graining. Deep panel ridges form a wide shadow line. Subtle wood graining is engraved into each panel and combines naturally with the low gloss finish to provide the appearance of professionally painted wood. Our siding and trim is available in a wide range of designer colors most requested by builders and homeowners.
Remodel the outside of your home with Precision's cedar shake, cedar impressions, Roughsawn, and Ledgestone siding and give your home a traditional elegant exterior that blends with your neighborhood, but whose appearance will last without costly painting and continued maintenance.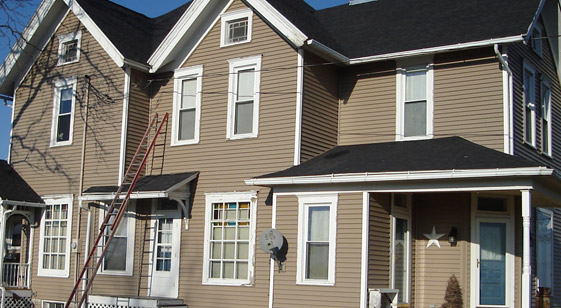 Vinyl, Cedar Shake, Cedar Impressions, Roughsawn, and Ledgestone Siding
No More Painting
Reduce Energy Costs
Lasting Beauty
Improves your home's insulation
Make Your Home Easier to Sell
Wide Range of Designer Colors
Gutters to Match Vinyl Siding
Many Shutter Colors Available
---
More than 50 Years Selling & Installing Vinyl Siding
Precision Door & Window is a family owned & operated business that has been committed to selling quality products and excellent service for more than 50 years.
Our goal is to make your home improvement purchase a happy and memorable experience. We are fully insured and licensed and take pride in our courteous and professional staff. We will commit ourselves to giving you 100%.
Precision Door and Window is a member of the Better Business Bureau and pledges to abide by their code of ethics:
RESPECT all customers, employees, suppliers and competitors
RESOLVE any problems, big or small, in a timely manner
PROMOTE our products and services with integrity and honesty
ABIDE by all laws and regulations governing our industry
---
Precision Pricing Guarantee
We're proud to offer our customers the best possible price, 100% of the time. We don't believe in gimmicks, fake incentives, or inflated costs, and our customers have been thanking us since 1961 for selling the best quality products with upfront, honest pricing. To this day, our family promises to price our products so that every one of our customers knows that they received the best warranties, guaranteed workmanship, lowest prices, and hassle-free estimates.
---
Why choose Precision Door & Window?
---
Enjoy the confidence and trust in a job done right.
When you work with Precision Window & Door, you're buying more than just a window or door. You're getting more than 50 years of experience, a family commitment to do the job right, professionally, and affordably.
It's all part of our promise to surpass your expecations.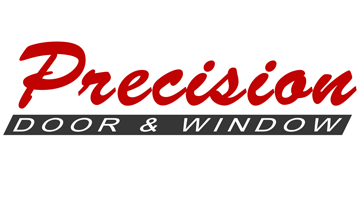 ---
Dear Tony,
I just wanted to write a note thanking Precision Door and Window for the wonderful service I received. From the first appointment to the last minute of installation, I was impressed with the professionalism and expert workmanship of you and the team that came to my home. I love my windows. Thank you very much and please don't forget to thank everyone who helped, and for putting all of my furniture back in place.
Keep up the good work!
FREE ESTIMATE!
Please fill out the form to schedule a free estimate:
---
---
We will contact you by your preferred contact method within one business day or less.